Welcome to the Merry and Bright Christmas Lights Home Tour 2018! I'll be joining 14 other bloggers as we open our homes to share magical Christmas lights at night.
I am excited to join my friend Brittany from Our Home Made Easy who is hosting today's Christmas light home tour.

See more Christmas DIYs, crafts, and home decor ideas here!
I've been making a list and checking it twice!
However, it seems like I'm still forgetting things on a daily basis. Christmas season can feel incredibly hectic with school activities, friend and neighbor gatherings, shopping, cookie making.
All good things, but the list goes on! Can you relate?
Today, I want to encourage you to take a short break.
Sit back, relax, and enjoy the magic of the holiday season.
Let's remember that Jesus is the reason for the season!
Take a moment to appreciate the blessings in your life. Even if your home isn't perfect (I have yet to see one that is!), smile and know that your home is your haven!
Appreciate the nostalgia of some of your oldest Christmas decorations. Reflect on the years that have passed.
Light some candles and turn on your pretty Christmas lights and favorite Christmas music!
With that, welcome to the Merry and Bright Christmas Lights Tour 2018 at Love Our Real Life:
Our hearth room, just off of our kitchen:
I'm a sucker for traditional Christmas red and green. I also had to add some buffalo plaid as I might be slightly obsessed;-)
Looking through the windows to our covered deck:
Even if it's too cold to go outside, I love to light some candles on our deck to enjoy from indoors!
Baby it's cold outside!
Our Advent calendar:
Our family of four each drew six of the 24 days (December 1-24) from a hat. We are each responsible for putting a note or small gift in each of the six boxes representing the numbers we drew.
It's been a fun (and interesting!) family activity that I hope to continue each year.
Need some inspiration for your Advent calendar? I've got you covered with this recent post that gives lots of ideas on what to put in all those boxes!
Our piano:
My kids have an amazing piano teacher, and for that I am so grateful.
One of my favorite things this time of year is to listen to them play beautiful Christmas music as they prepare for their annual Christmas piano recital.
It's like having a concert at my own home!
Our cozy basement:
I have recently completed a TON of basement updates. We all are enjoying a "new to us" place to hang out.
This second tree in our basement is where I keep all of the Christmas presents for anyone that will be receiving their gift before Christmas.
Teachers' gifts, coworker presents, neighbor gifts - They all go under this tree.
If I keep it all organized from the very beginning, there is much less organization and gift-hunting that is required later.
There is something magical about a fire and candlelight, isn't there?
Not much Christmas behind our basement bar, but these lights give us a treat throughout the year!
The lonely Christmas decor behind our bar is the crystal Christmas tree I have had since college.
It sits on the rustic shelves my husband, Jason and I made.
'Love Never Fails' is what Jason had engraved on the inside of my wedding ring.
Don't you just love decor that has meaning?
Interested in seeing some of the basement before and afters?
My front porch:
Our "Joy" wood sign has "Welcome" on the other side. I just flip it back around after the holidays!
And, last but not least,
CHECK OUT ALL THE OTHER MERRY & BRIGHT CHRISTMAS LIGHT HOME TOURS HERE!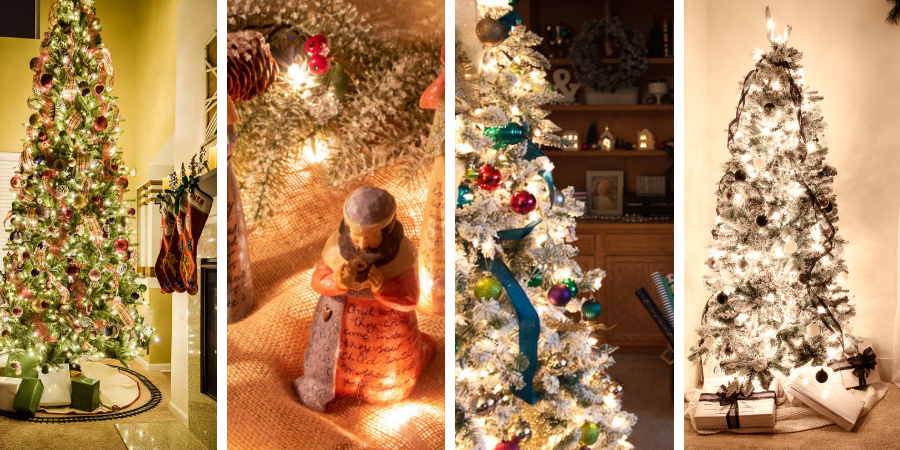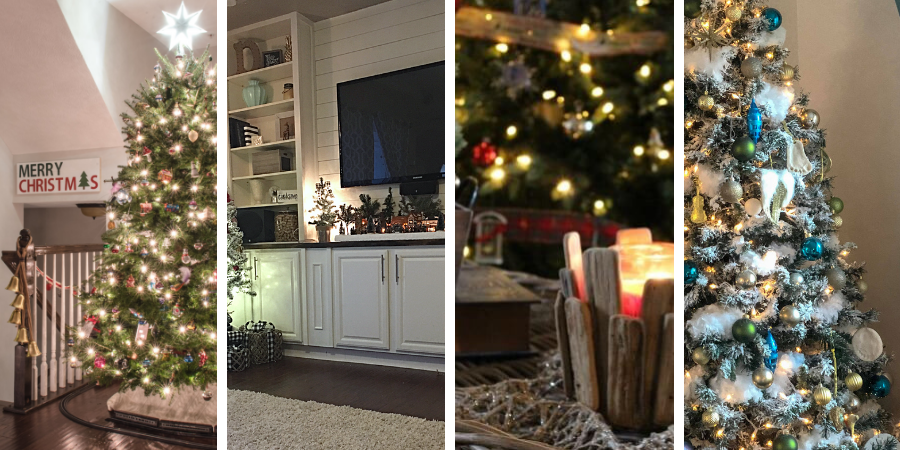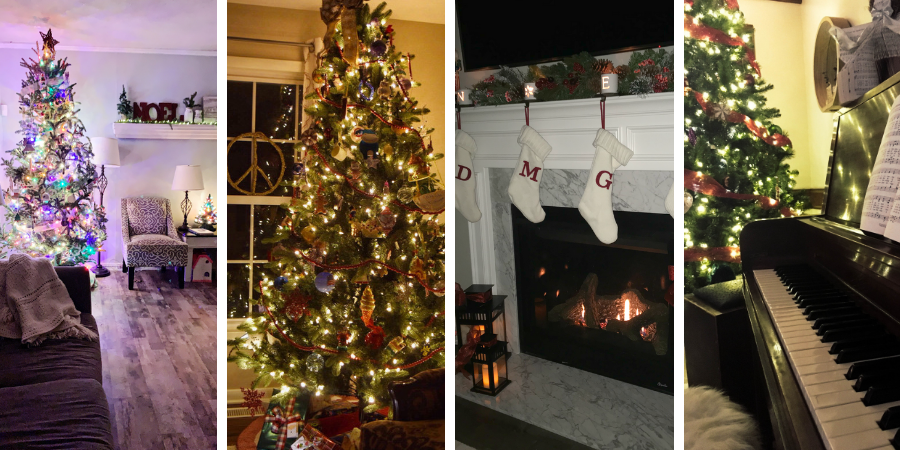 Gather Home and Design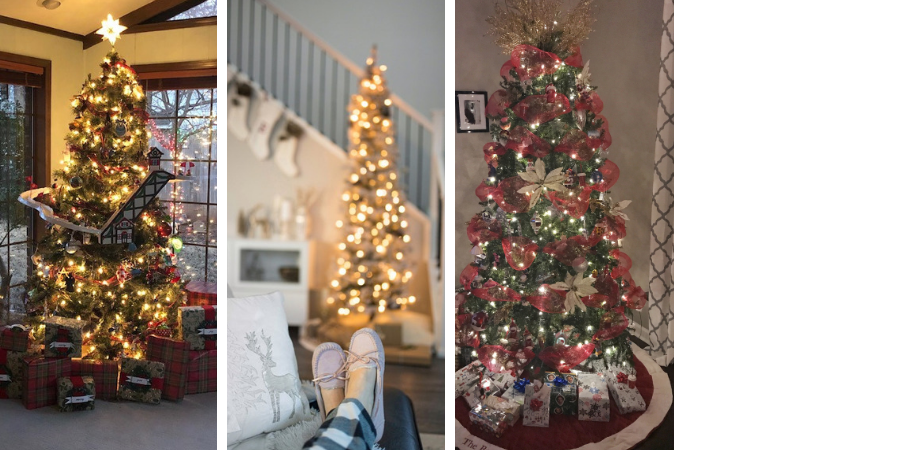 Thanks so much for joining me this year for the Merry and Bright Christmas Home Tour 2018!
Don't forget to PIN this to your favorite Christmas Pinterest board for later. There are lots of pretty homes to see!